Unicorn Partners is an executive search & specialist recruitment firm, serving the needs of clients mainly throughout Asia-Pacific region including Japan. Established in June 2016 and headquartered in Singapore, we also have an office in Tokyo. We focus on:
CXO/Senior Management search for key industries
Specialist talent search for

Banking & Financial Services
Management Consulting
Technology, Media & Telecommunication
Healthcare, Pharmaceuticals & Life Sciences
Industrial & Manufacturing
Consumer & Retail
The positions we focus on include:
Sales / Marketing
Management Planning / Business Planning / M & A
Product development / product related
Technical appointments
Accounting / Finance / Tax
HR / General Affairs / Legal / Public Relations / IR
Advisor / Outside Director
We have established the strong network with global companies (financial institutions, multinational corporations, consulting firms and start-ups) as well as with talented individuals of multiple industries and business functions around the globe.
We truly believe that human capital is the most valuable asset for any business and that recruitment is not just about finding people but ultimately for finding a solution. Before we commence hiring efforts, we seek to understand your business and organisational challenges first and find the best talent through our global network and search method.
We are committed to the speed and quality of hiring.
Let us find your UNICORN.
"To optimise demand for and supply of a global workforce,
and make people more productive and happier"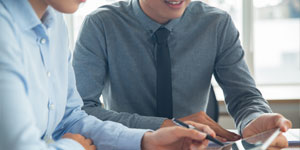 We are in people business and our core value is to connect the right people at the right place at the right time. We dedicate 100% for our customers and always think and act with the voice of customers.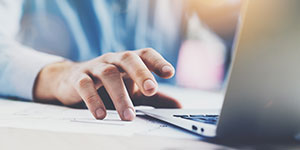 We deliver what we promise, we are proud of what we do, or we won't give up when faced with difficulties. We overcome challenges in hiring great people. In order to achieve this, we have been developing skills and accumulating knowledge and experience.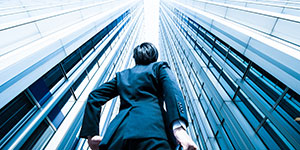 We are ambitious in solving our customer's various challenges. We always think creatively and share new ideas with our customers. An entrepreneurial spirit is essential and enables us to move forward.
Unicorn Partners Pte. Ltd.
Business Registration No. (UEN):
1 Fullerton Road, #02-01, One Fullerton, Singapore 049213
Executive Search (Retainer & Contingency)
Specialist Recruitment
Unicorn Partners Inc. (Japan Entity)
Unicorn Patners Private Limited (Hong Kong Entity)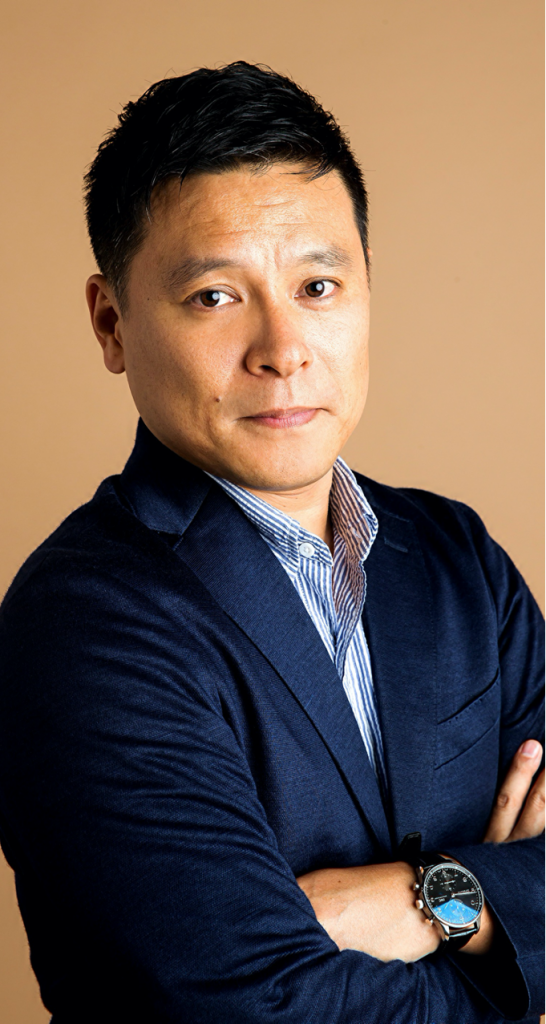 Yasuharu Yamada
Chief Executive Officer
Yasuharu Yamada is a founder and CEO of Unicorn Partners Pte. Ltd., established in June 2016 in Singapore and Tokyo and has over 18 years of recruitment industry experience.
Prior to starting his own venture, he had joined a Singapore-headquartered executive search firm in 2011 as a start-up member of the Global Corporate & Investment Banking, Global Transaction Banking and Private Wealth Management practices, working on senior searches across the Asia Pacific Region including Japan. The areas of his specialty are Transaction Banking, Corporate Banking, Investment Banking, Private Wealth Management and Buy Side where he has extensive experience in placing senior individuals and teams.
He has worked in the executive search industry since the late 1990s. In Japan, he worked for the second largest recruitment firm as CEO of its subsidiary in Tokyo and as Branch Manager in Osaka and Nagoya. Throughout his leadership role, he successfully led various industry practices such as Banking & Finance, IT, Internet Businesses, Manufacturing & Engineering, Chemical & Pharmaceutical and Consumer Product. 
He is a graduate of Tokyo University of Science majoring in Business Administration. Prior to relocating to Singapore in June 2010, he had lived in Toronto, Canada. He is a native Japanese speaker, fluent in English, and now studying Chinese. He currently lives in Singapore with his family.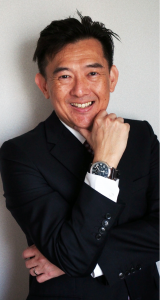 Walter Tan
Chief Operating Officer & Managing Director, APAC 
Walter spent over 27 years in the Executive Search industry, where he has earned a strong reputation as one of the leading and most experienced recruiters in the field. A domain expert in Logistics, Supply Chain and Procurement, Walter also led recruitment teams in other industries such as Healthcare, Engineering, Telecommunications, and IT. His success spans from his searches in Asia Pacific, when he placed numerous senior roles such Regional MDs, Country MDs, SVPs, COOs, CEOs, CHROs, Executive Directors, Directors and General Managers. Walter is a firm believer in building middle management through talented hires, who will then build his clients' future management structure. Besides Singapore, Walter also had experiences taking on a Regional Head role, and starting up offices in Malaysia, Hong Kong and Taiwan.
Prior to joining Unicorn Partners, Walter had stints with two global search firms. His dedication and work consistency have won him awards such as "Top Consultant", "Top Regional Consultant", "Best Network Consultant" and even an industry award for "Recruitment Consultant of the Year" in 2015 from the HR Asia Recruitment Awards.
An Australian citizen, Walter is presently based in Singapore. He is happily married with a daughter and a son. A great believer in family time, Walter prioritises spending his weekends with his family. In his free time, he plays tennis and spends some time on the beach. Walter believes in the saying, "Do what you love, and you'll never work another day in your life".
At Unicorn Partners, Walter is currently the Managing Director for Asia Pacific. His remit is to grow and develop the Unicorn Partners brand in the region, by providing "best-in-class" Executive Search solutions to help our clients find their Unicorns!c
Fumio Yoshimatsu
Senior Advisor, APAC Asset Management, Alternative Investment & Real Estate
Fumio Yoshimatsu joined Unicorn Partners in 2019, where he is a Senior Advisor of Asset Management, Alternative Investment and Real Estate for APAC. Prior to that, he worked at HSBC Global Asset Management (Japan) from 2016 to 2018, as a Senior Advisor and also worked at Kokusai Asset Management (now Mitsubishi UFJ Kokusai Asset Management) from 2012 to 2015 as a President/CEO and Chairman.
Fumio started and experienced his banking business at Mitsubishi Bank (now MUFG Bank) from 1987 to from 2008, especially as a General Manager of Headquarter and experienced his securities business at Mitsubishi UFJ Morgan Stanley Securities from 2008 to 2012, mainly as a Managing Director and Senior Executive Officer in charge of Strategic Planning and Corporate Management.
Fumio graduated from University of Tokyo with a degree in Bachelor of Arts & Science (International Relations) and studied the Political Science as a graduate at University of Arkansas in the US. Fumio previously lived in Hong Kong as General Manager of Kowloon Branch (MUFG Bank) from 1995 to 1998 with his family.
Ezree Inada
Consultant, CXO, CTO, Strategy, M&A & Transformation, Singapore/APAC
Ezree possess close to 7 years of experience in Executive Search with 2 years of intensive executive talent research capacity on retained, exclusive contingent, niche and confidential assignments for mid-senior executives within the APAC region across Pharmaceutical, Finance, Management Consulting, Strategy, M&A, Transformation, Private Equity, Technology and pre-IPO Tech, Fintech and Accounting & Finance. Equally adept in talent market intelligence and market entry into emerging markets as well as Greater China & India.
Currently she is focusing on CXO, CFO, Strategy, M&A and Transformation talents globally with our key clients on mainly exclusive contingent search with extremely high rate of quality consulting and closure for each and every projects. Her strength lies in a very strong emphasis on cohesion, excellent client service and takes great pride in being a trusted partner to the clients and building long term business relationships via professional consultative approach and quality delivery of top talents that are a strong match. 
Prior to that she has 8 years of experience in Marketing Communications working with top technology companies to drive their channel and partners engagements through various Technology events within global leading market research firms such as IDC and Canalys.
Noriel De Vera
Consultant, Insurance, APAC
Noriel joins Unicorn Partners in 2019 as a Vice President to spearhead the Life Insurance Division covering the Asia-Pacific region. She contributes over nine years of recruitment experience in the Life Insurance Industry across Asia-Pacific.
Prior to Unicorn Partners, she has been instrumental in establishing and leading Life Actuarial functions for International Recruitment brands being based out of Hong Kong and Singapore offices. Noriel focuses on recruiting across mid to senior level roles with specialisms in Actuarial, Risk, Products, Distribution, and Projects. She has built a wealth of relationships in the Life Insurance sector and is described to work in partnership with clients and candidates. She has previously completed placements across Hong Kong, China, Singapore, Malaysia and Indonesia with recent projects in the emerging markets.
Noriel graduated from Centennial College in Computer Programming in Toronto, Canada.
Keisuke Yasuno
Researcher, Japan Asset Management, Alternative Investment & Real Estate
Keisuke Yasuno joined Unicorn Partners in 2018, where he is a Consultant for Asset Management, Alternative Investment and Real Estate for Japan. Prior to that, he worked at MOL Career Support (Shosen Mitsui) from 2013 to 2018, where he was a Recruitment Consultant responsible for Shipping, Trading, Manufacturer and Logistic companies. Keisuke began his recruitment career at M3 in 2010, where he was responsible for Pharmaceutical companies.
Keisuke graduated from Nagoya City University with a degree in Master of Natural Science and Tokushima University with a degree in Bachelor of Integrated Arts and Social Sciences.
Kazuya Ouchi
Board Member, Unicorn Partners Inc.
Kazuya Ouchi is an independent management consultant specialized in business development, corporate management and M&A advisory. He flies all across Japan for his clients.
He joined Unicorn Partners Tokyo office in October 2017 as an Executive Adviser. The areas of his specialty are SMEs and Venture start-ups where he has extensive experience in placing senior individuals and teams.
Prior to joining Unicorn Partners, he served a various type of senior management roles at recruitment firms, consulting firms, energy related new business and business educational services.
He was CEO of executive search firm in Tokyo, Japan where he managed around 20 members and successfully built a profitable business there.
Graduated a university in Tokyo, he is native Japanese and also speaks business level English.
Takashi Naka
Managing Director, Head of General Recruitment Division
With 14 years of recruitment under his belt, Takashi Naka has experience across a wide range of industries: manufacturing, construction, real estate, IT and Internet services, consulting, consumer services and trading companies. He has achieved a total of 800 job changes and recruitment support successes, and solved the mid-career recruitment issues of more than 1,500 companies across the years.
His recruitment journey began in 2005 when he joined Persol Career Co., Ltd. (formerly known as Intelligence Co., Ltd.), which operates 'doda', a career change support service. As a recruitment advisor, he was involved in recruitment support for a wide range of corporations, mainly in manufacturing, medical, apparel and consumer services in the Kansai area.
He then joined the Tokyo head office in 2014 as a manager, where he led a team of 70 staff in the Corporate Sales Department, specialising in the manufacturing and construction industries. He then moved on to concurrently lead both the sales departments for IT and Internet, as well as consumer services, where he managed a large team of 120 staff across two departments.
He joined Unicorn Partners in 2019 with a strong desire to contribute to the growth of Japanese companies in a period of change, through the promotion of employee mobilisation and connecting the right people to the right places."
Satoru Nakajima
Consultant, Financial Services, Management Consulting, Corporates/Start-ups, Japan
Nakajima joined Unicorn Partners Tokyo office in September 2018, and started his new career as an executive recruiter. He mainly covers Japanese Financial institutions, M&A advisory firms, management consulting firms and start-ups across junior associates to senior management executives in Japan market.
Prior to join Unicorn Partners, Nakajima worked at Financial Advisory Division at Daiwa Securities Japan. He provided asset management advisory solution and financial products to both individual and institutional investors mainly in western Japan region. His consulting style advice based on his client's needs contributed their best investment performance.
Also, he served a team leader for a fresh graduate recruitment program at Daiwa Securities. 
He graduated Kansai University in 2011.
Ella Choi
Consultant, Head of Technology Practice
Ella earned a degree in political science from a top Korean university. She worked for many years in an education and a retail industry in Japan as a sales representative. Following some additional educations in San Francisco, she returned to Tokyo and worked for several global recruitment firms. At the first firm she became the #1 biller for APAC and the #2 biller for APAC at the second firm. These successes enabled her to participate a top global recruiter's award for many years with a prestigious annual event held in the USA.
Ella joined Unicorn Partners in July 2017 and now serves as Head of Technology Practice. Her primary focus is Japan IT market, although she covers other APAC countries. She is an expert at helping clients find top-notch candidates in information technology industry. Korean is her mother tongue and she speaks fluent Japanese and English.