We provide both retainer search and contingency search services upon understanding a client's needs and new requirements. Our consultants have more than 20 years of executive search experience in APAC/Americas/EMEA and have placed more than 200 senior positions. Very often, we help multinational corporations in building and expanding their businesses into Asia and/or other regions.
We also provide services in the following areas:
• Recruitment Process Outsourcing
• Market Mapping / Market Research
• Executive Talent Assessment
• Recruitment Consulting / Human Resources Consulting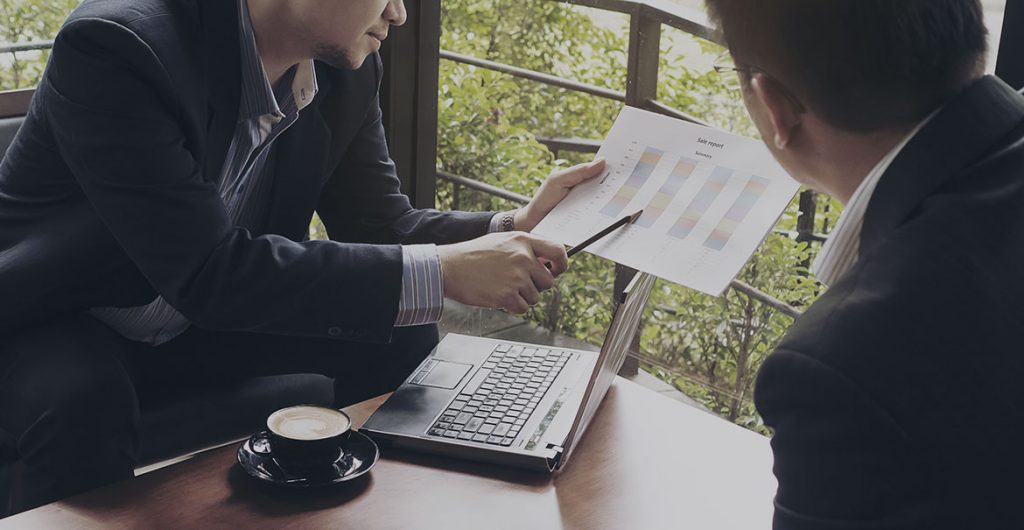 We always work closely with our clients through 6 phases, 17 steps, 12 weeks to complete successful executive placement. A typical process is as follows:
1 – Client briefing and position assessment

(1-2 weeks)
We focus on the needs of small to middle market businesses, not the Fortune 5000.
2 – Building candidate longlist

(2 weeks)
We work closely with you to understand your goals and vision, and then develop your entire business plan.
3 – Building candidate shortlist

(2 weeks)
Successful businesses understand who represents good customers, bad customers, and mediocre customers. 
4 – Scheduling of client/candidate interviews

(2-3 weeks)
Own success at every turn. Uncover and deliver on opportunities that build lasting value.
5 – Negotiation, reference check and closing

(2 weeks)
A systematic study to understand whether or not a specific project, venture, or approach is feasible. 
6 – Onboarding and follow-up candidate consultation
(1-3 months)
Develop a deeper understanding of market trends, threats, opportunities, competitors and  customers.  
Our result-driven executive recruiters identify great leadership talent who can solve clients' business challenges. We assess various aspects of candidates: skills, experience, performance, cultural fit, motivation, family priorities and career aspiration. This multi-dimensional assessment provides a client with confidence in candidates who can sustain their contribution and performance.
We build deep and long-term relationships with the world's most talented individuals to ultimately build winning leadership teams for premier organisations around the globe.
All searches require a sophisticated blend of industry knowledge with understanding of business needs, corporate culture, people assessment, competition, challenges, and disruptive technologies.
We provide 12 – 16 weeks exclusive contingency search to solely represent a particular position into a talent market on behalf of our client. We represent a client's interest and message in order to attract the best candidates. We conduct exactly the same search process and deliverable as a retainer search.
Upon our client request, we also provide a non-exclusive contingency search for usually 12-16 weeks. We identify suitable candidates from our database and our global network based on client's requirements.
We are also capable of finding Japanese business professionals through our extensive candidate pool of Japanese and English bilingual talents.
RPO (Recruitment Process Outsourcing)
We provide a comprehensive recruitment process outsourcing service. We design recruitment process, timeframe, cost, team structure and risk management based on our client's hiring issues. Our clients are able to outsource their entire recrtuitment process such as recruitment branding, job posting, building candidate pipeline, candidate selection, interview arrangement and closing.
Market Mapping / Market Research
Sometimes, our clients have their own internal recruitment team. We can assist in candidate market mapping and building of candidate pipeline. If you have missing capability in conducting market mapping and candidate pipeline building, we are able to help you fill the gap.
Executive Talent Assessment
Effective hiring requires internal talent and executive assessment in order to build a strategic workforce. We have the capability to conduct professional and scientific assessment as well as provide feedback and advice to our clients. These tools are also used in a hiring process to select a suitable candidate.
Recruitment Consulting / Human Resources Consulting
We analyse clients' hiring needs, talent market, competition, brand recognition and design a thorough recruitment strategy and process for our clients. We define who, where, when and how to recruit talents. We have several external business partners in Singapore and Tokyo to provide such HR consulting services and serve our clients' needs.
For enquiries regarding our services, please contact us via the form below.